// Real Car Development / Customization
Developed by real vehicle measurement, using various diameters and different thicknesses of S304 stainless steel or titanium alloy materials for customers to choose. Tubes are mechanized semi-automatic produced by the exclusive mold. The product integrity is extremely high, and the quality yield is more stable. We accept customized order, the design of silencer structure, pipe size, vehicle engine output and using environment all can adjust to achieve the desired performance improvement and ideal control of vehicle operating temperature.
// Metal Catalyst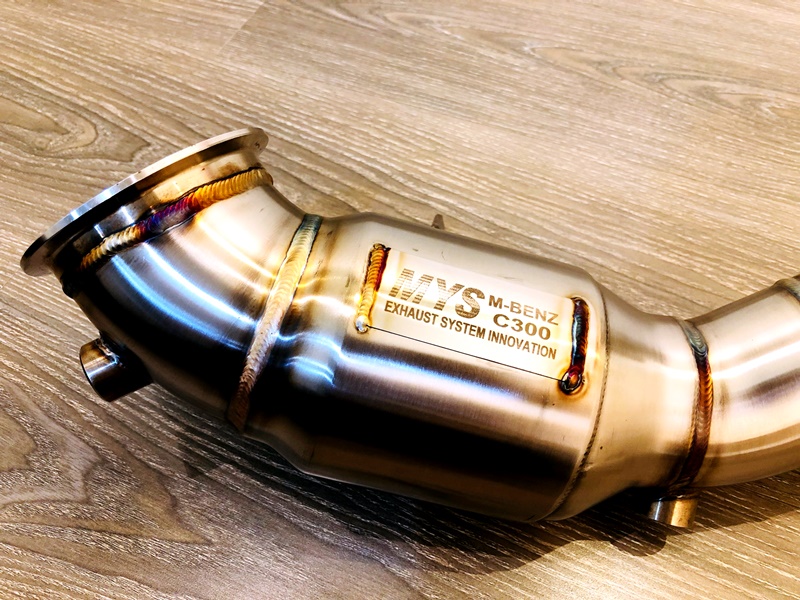 The stock catalyst plated on the ceramic carrier is fragile, but our MYS catalyst plated on the metal carrier has long service life and good exhaust efficiency. It can strengthen the torsion, improve the tail speed acceleration effect, and convert the engine exhaust gas effectively to reduce the emission of toxic gases. The higher molybdenum of the catalyst, the higher back pressure which strengthen the torsion force. Otherwise, the smaller molybdenum of the catalyst, the smaller back pressure which produces large sound, increase horsepower in the high-speed, and the low-speed torque is slightly worse, but with the valve system, there is no problem of torque loss. Effectively enhance the dynamic response of the full-speed region.
// X-PIPE Design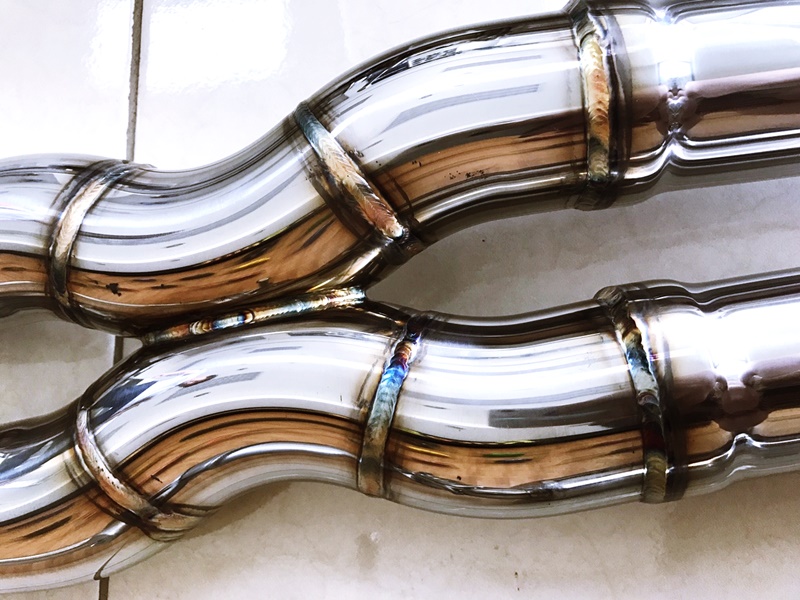 The special confluence design of X-Pipe decreases the exhaust extrusion of the stock Y-Pipe which caused by the exhaust gas collected into the small diameter pipe. X-Pipe shortens the travel distance of the exhaust gas that can quickly pass through the double pipe in the tail section to accelerate the exhaust time. The intermediate confluence has enough space for the head gas to accumulate, achieving the effect of low speed without losing the torque, and the high-pitched resonance of the confluence improves the quality of the exhaust sound.
// MYS Valvetronic System Design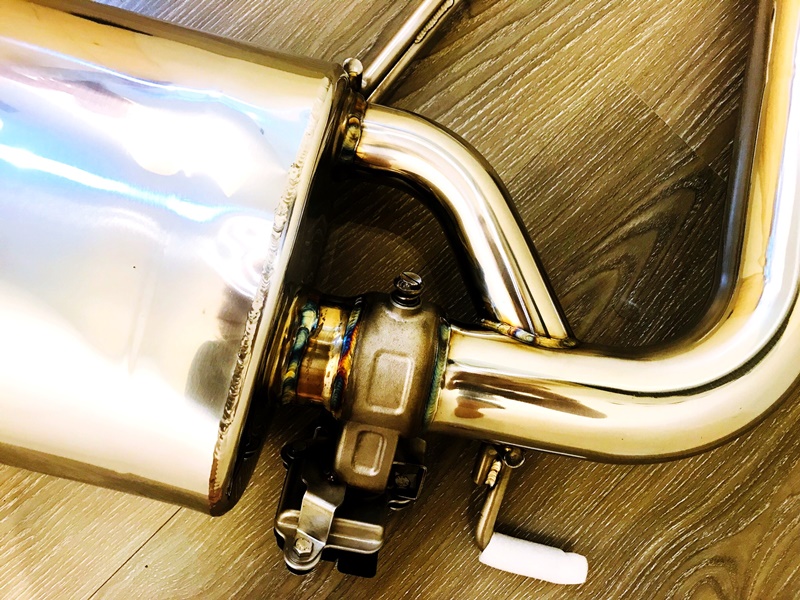 Calculating the exhaust flow, exhaust temperature, noise reduction structure, etc., MYS adopts valvetronic system design which can improve high-speed power and maintain the back pressure required for the stock low-speed driving that low-speed torque doesn't lose. Keep the original environmental protection design and improve exhaust efficiency. Furthermore, reduce engine operating temperature to increased engine durability and mileage. Achieve sound wave performance, environmental protection and energy conservation at the same time.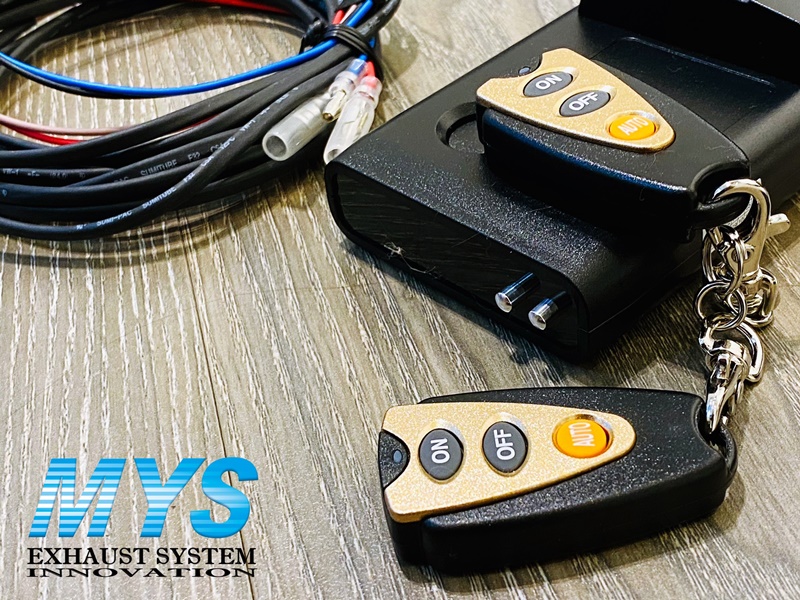 The upgradeable optional intelligent controller can switch the large or small loops. For the hardware modified, customer can set which speed or time to open/close the valve, so that the vehicle performance can be perfectly matched.